By Any Other Name by Veronica Spriggs
A rose, by any other name, is still a rose and beautiful dried roses were the inspiration for this enchanting collection. My Dried Roses were turned into illustrations and those illustrations make up the charming floral papers. These same roses were used in their totality to create coordinating embellishments.
By Any Other Name Papers
Includes 10 12 x 12 backgrounds each with a unique design. Resolution is 300dpi
Free With Purchase
Purchase the By Any Other Name Value Pack and get this set of Quick Pages Free! Enjoy these quick pages created by Veronica and her creative team as a gift to you with purchase.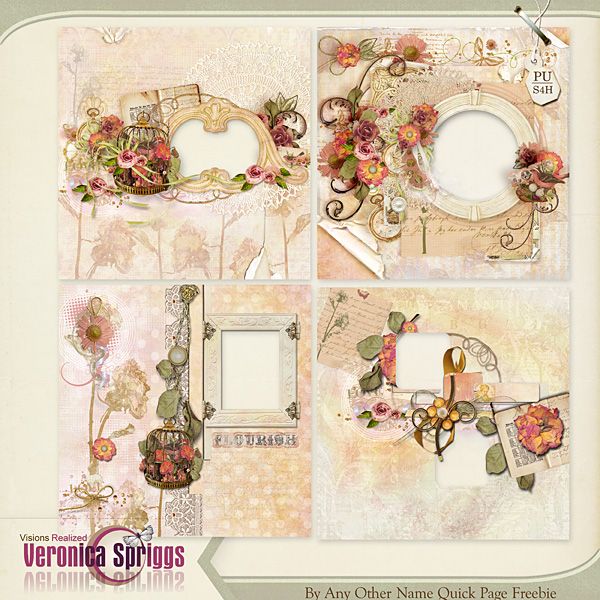 Layouts
Playing Dress Up by Veronica Spriggs
Includes the following products:
Peek-A-Boo by Veronica Spriggs
Includes the following products:
When you complete your purchase, you will receive (via email) a download key which will allow you to download your product files directly from a download area that is assigned specifically for your use. You will also be able to locate your download and pass code information in your Scrap Girls Boutique account area.
Notice: When you download or use files from Scrap Girls, you are automatically accountable to our Terms of Use and License Agreements. If you have questions about these items, please look here.