Value Pack: Mistress Of Macabre
Bundled for savings. 4 great products, 1 great price! Purchase the value pack and save 25% off total price. Love the set? The Value Pack allows you to get 4 individual packs bundled and marked down.
Included:
FREE WITH PURCHASE
free with purchase of the Mistress Of Macabre Value Pack
Free with purchase includes
1 bonus paper + 2 embellishments
1 Quick page and complete Alpha set.
Bonus instantly available in downloads
Digital Scrapbooking Tutorial how To Make A Halloween Invitation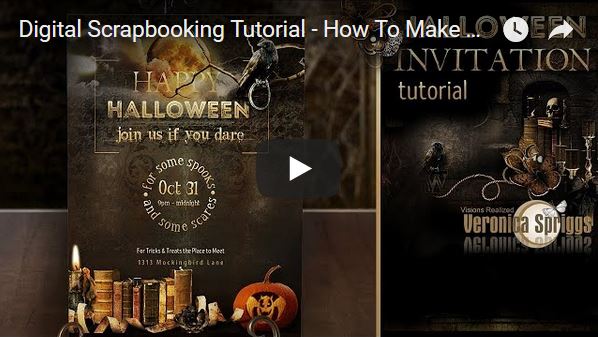 Layout & invitation by Veronica Spriggs using Mistress of Macabre Value Pack and Mistress Of Macabre Dead Again Collection Mini
When you complete your purchase, you will receive (via email) a download key which will allow you to download your product files directly from a download area that is assigned specifically for your use. You will also be able to locate your download and pass code information in your Scrap Girls Boutique account area.
Notice: When you download or use files from Scrap Girls, you are automatically accountable to our Terms of Use and License Agreements. If you have questions about these items, please look here.